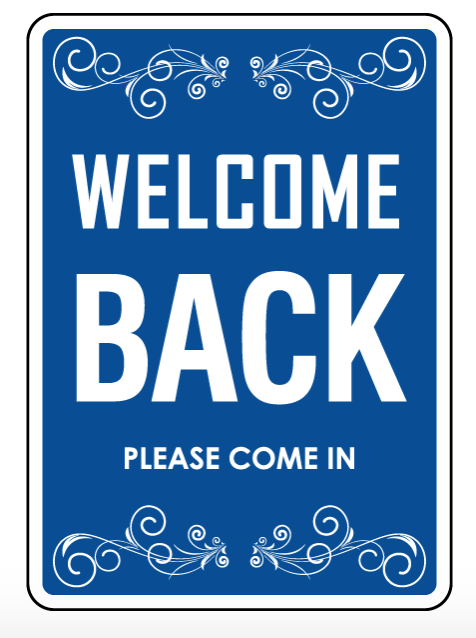 And fresh inventory has arrived just in time for the holidays! The newest designs of mismatched socks; the loveliest candles in cast-iron pots. The most popular paper-tube animals to build; creative stuffers for stockings unfilled. Functional, durable rugs for wet feet; a whole new herd of metal goats you can greet. Hand-crocheted handwarmers that keep you so warm; and tiny silver message rings with function and form. Beautiful jewelry of gems and of gold, and soft big-foot yetis for everyone to hold! Puzzles that keep us all happy at home, and handcrafted bath bombs that smell good and foam! You do understand that this list just goes on; buy it all early before it's all gone!
Enough with the rhymes; here's the nitty gritty: You can now walk right inside Wadoo again to shop from 10 a.m. to 6 p.m. Wednesdays through Saturdays, and noon to 6 p.m. Sundays, just like in the old days: Come to the door; walk in; shop!
OR, If you want to avoid crowds, you can instead have the store to yourself, (preferably on Mondays or Tuesdays, but really, whenever it works for you!) Just call 223-4012 or email us at info@wadoogifts.com to make a private appointment for you and up to 5 friends (this option includes champagne on the porch and chocolates when you leave!)
OR, if you don't want to come inside at all, you can take advantage of Wadoo's Contactless Window Shopping every day of the week, (10 to 6 Monday through Saturday; noon to 6 Sundays). Just bring your cell phone and credit card, and follow the instructions on the window.
We offer all three options so you can shop as safely as possible in accordance with your own comfort level. So what's your shopping pleasure? Inside with a limited number of other customers on a walk-in basis Wed through Sun; inside alone or with your own friends by appointment; or outside, completely contactlessly through the window every day. Take your pick.
Added bonus! Wadoo has installed as another safety layer an air purifier in our HVAC system that continuously clears out germs, smoke and election anxiety without creating O-Zone. So come to Wadoo and let's have a festive holiday season that kicks pandemic, wildfire and election fatigue right out 2020's backdoor!